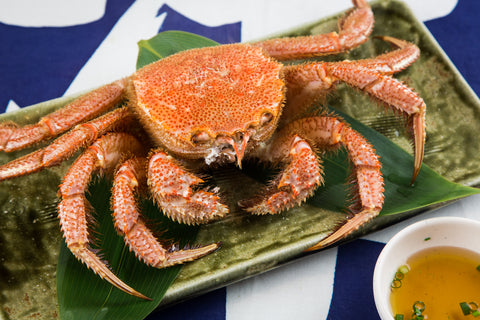 Ezo Seafoods Fresh
Live Hairy Crab (per kilo price)
Hairy Crab is a delicate and fragrant crab meat, with a savory 'Kani miso' loved by crab connoisseurs. It is caught mainly on the Pacific coastline of Hokkaido, especially around Hidaka. High demand following the recent reduction in supplies from Russia has reduced supply and pushed prices up, but when it is available I will list it on this site.

We keep the live crab in our tanks and cook and prepare for easy consumption on the day of consumption.
*Availability and price of live crab is subject to market conditions. If you would like to discuss live crab please contact me directly.
(Approx. 500gms)