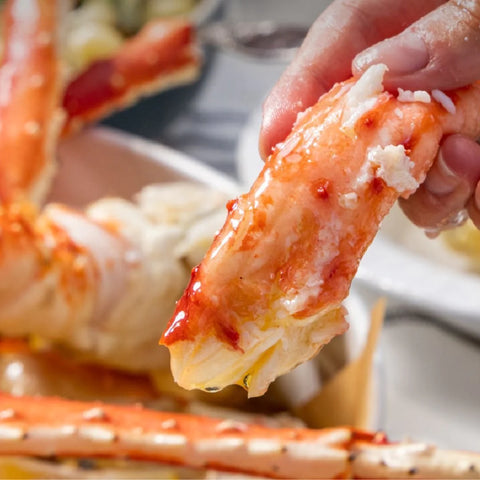 Ezo Seafoods Fresh
ALASKAN King Red Crab Legs
An Ezo favorite since 2009. Currently, ALASKAN King Crab legs return after a 2 year hiatus.
Flash frozen using superior technology and cooked, in my experience it is superior to any other crab. The meat is succulent and juicy. 
We cut and prepare with ponzu dipping sauce for your easy consumption.
Size: 800gms (approx four large legs), one leg is usually suitable for 2 people. So this serving is recommended for between 6 and 8 people.