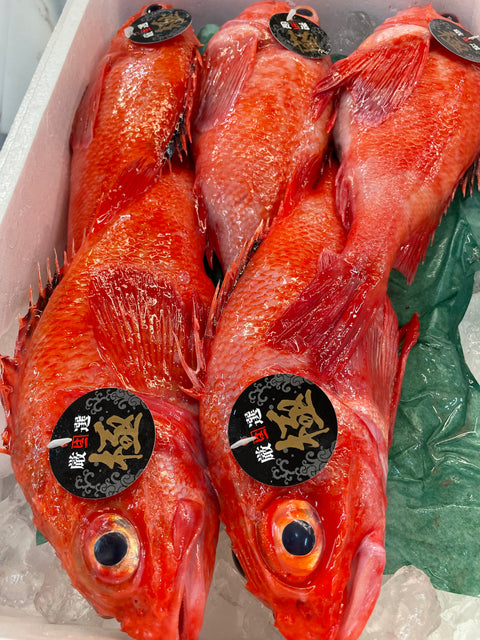 Ezo Seafoods Fresh
Soy Braised Kinki Fish
A Hokkaido delicacy and an Ezo Seafoods favorite.
Kinki has a fatty texture. It is recommended for people who have tried it and know it.
The Kinki fish is generally about 400 gms and is soy braised served with head and skin on. You should reheat it before consumption. One fish is recommended for two people.
Note: Availability varies depending on weather and the catch. If it is not available we will notify you and refund your money.