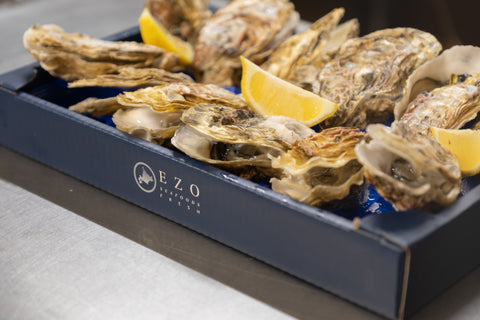 Ezo Seafoods Fresh
Oysters ( Medium Sized Akkeshi) 12 pieces
Medium-sized Pacific Oysters. Hokkaido oysters are briney, yet burst with sweetness and fruitiness. We serve simply with lemon. The oysters are fresh shucked and served in their shells to retain the natural brine.
*Packaged in simple disposable boxes
Available for pre-order or at our counter for pick up from 5pm daily.