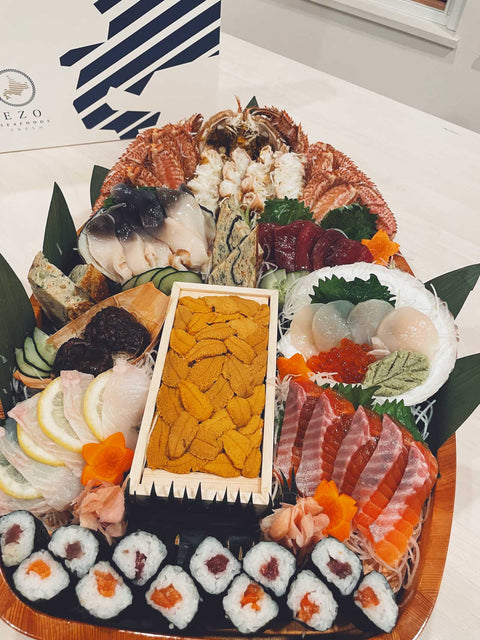 Ezo Seafoods Fresh
Omakase DAI Seafood Platter
Our ultimate expression of Hokkaido seafood - a combination of premium favorites including Hairy Crab,* Uni (pending availability) as well as a selection of local sashimi and edible Edomae garnishes.
*If live Hairy Crab cannot be sourced we will substitute it with King Red Crab, or another type of crab.
*If Uni cannot be sourced, we will contact you and discuss an alternative or discount.
Package type: Simple disposable (differs from image below).Traditional wooden platters also available, conditions apply, please enquire via Whattsapp.